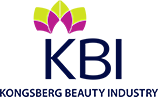 KBI

ndustry is an importer and distributor of Crystal Nails products in Norway
rundt om i hele Norge (landet)
Crystal Nails are a company like no other; they have passionately created some of the most innovative nail products in the world; tools, gel and acrylic systems, nail forming and decoration to name a few. Nail professionals all over the globe are switching to Crystal Nails and are now using products and techniques that other nail product brands do not offer.
With products recognized in the most prominent fashion and beauty capitals of the world such as New York, Paris and Milan - Crystal Nails has also won an impressing amount of awards: 3 world championships, 24 gold medals and 192 international competitions worldwide.
Our goal is to help nail technicians reach the best possible result while using nail supplies of the highest quality. We are offering you to become a part of the fast growing nail professionals who are using Crystal Nails.
To find out more about Crystal Nails products please click HERE